À la découverte du deux roues.
Avec la Rocket votre enfant trouvera l'équilibre qui lui permettra de démarrer la grande aventure du deux-roues. C'est la parfaite partenaire pour s'amuser et apprendre à se propulser à son rythme.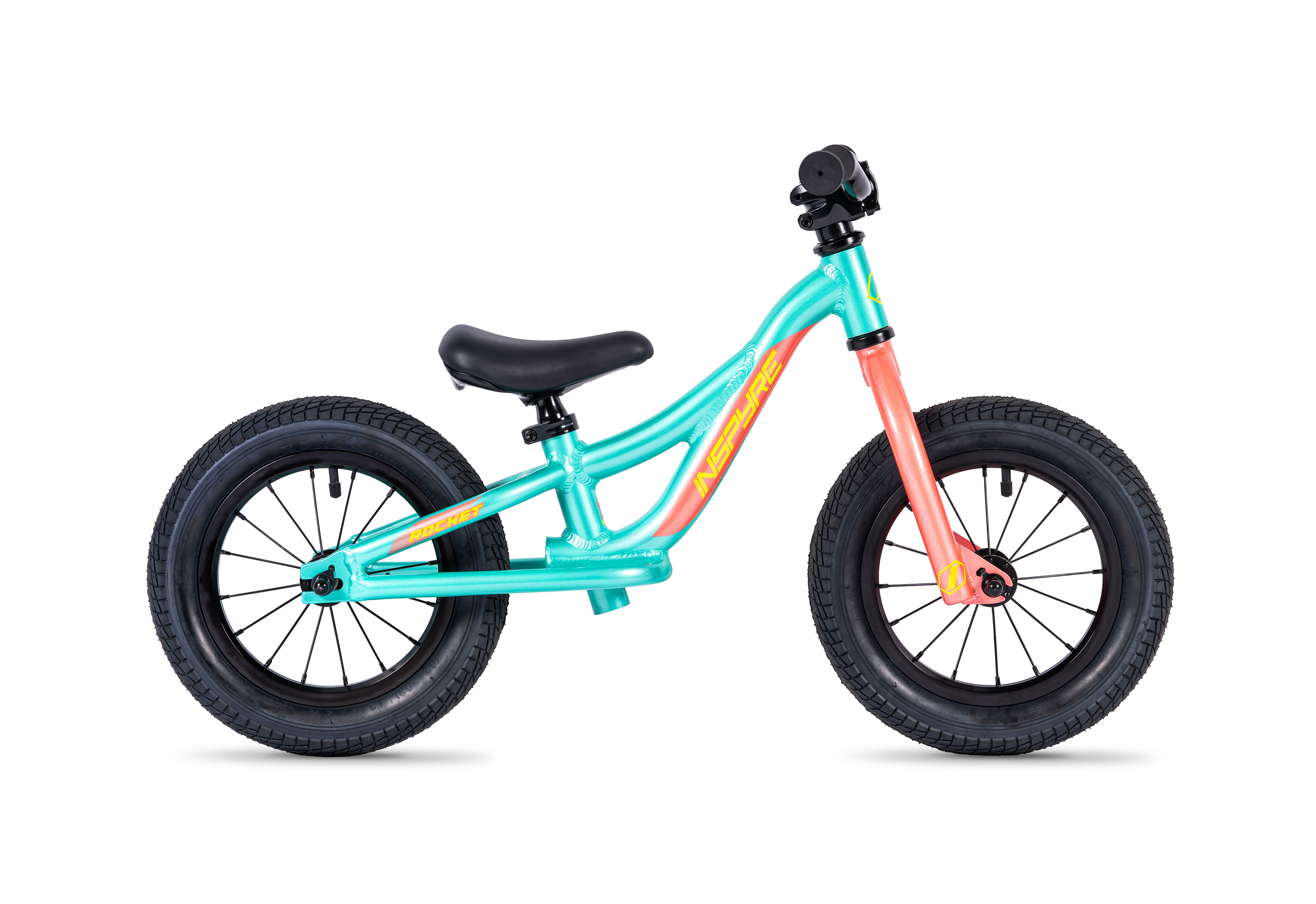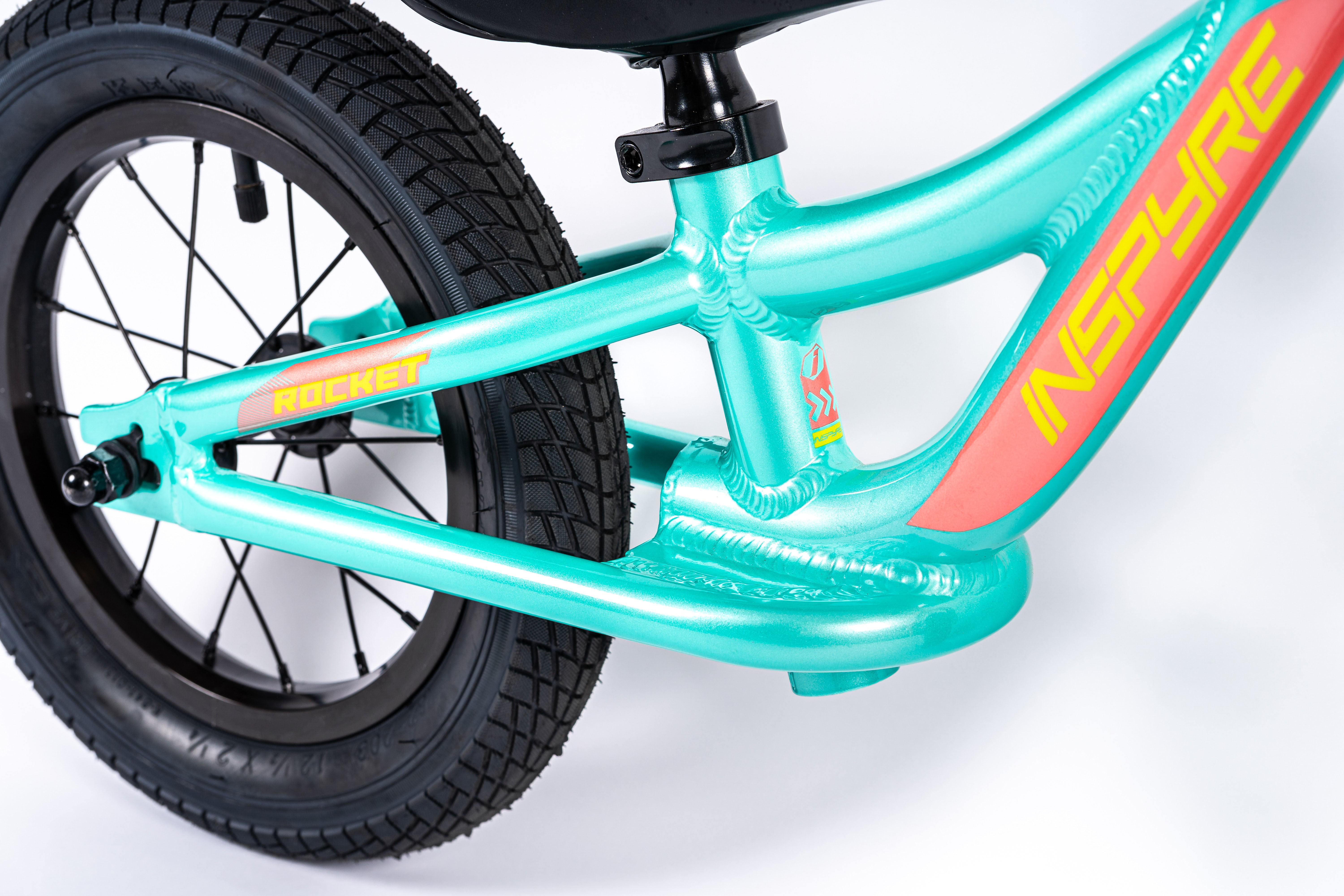 Facilité d' apprentissage
Chaque composants est spécialement conçu pour faciliter l'apprentissage du deux-roues.
La rocket est adaptée à la morphologie des tout petits. La forme de son cadre en aluminium permet au plus petit d'enjamber facilement la draisienne et permet à l'enfant de monter et de descendre aisément. L'enfant peut ainsi facilement trouver son équilibre et évoluer en toute tranquillité.  
Notre draisienne dispose d'un jeu de direction qui limite la rotation du guidon. Avec ces 130° de rotation maximale le guidon ne peut pas s'inverser. Le guidon et les poignées sont adaptés au petit gabarit et aux petites mains. L'enfant a le champ libre pour progresser en toute sécurité. 
La Rocket est équipée de pneus Kenda ® et de chambre à air. Vous pourrez ainsi régler la pression des pneus en fonction du poids de votre enfant et ainsi maximiser l'accroche au terrain et d'éviter les glissades tout en gagnant du confort.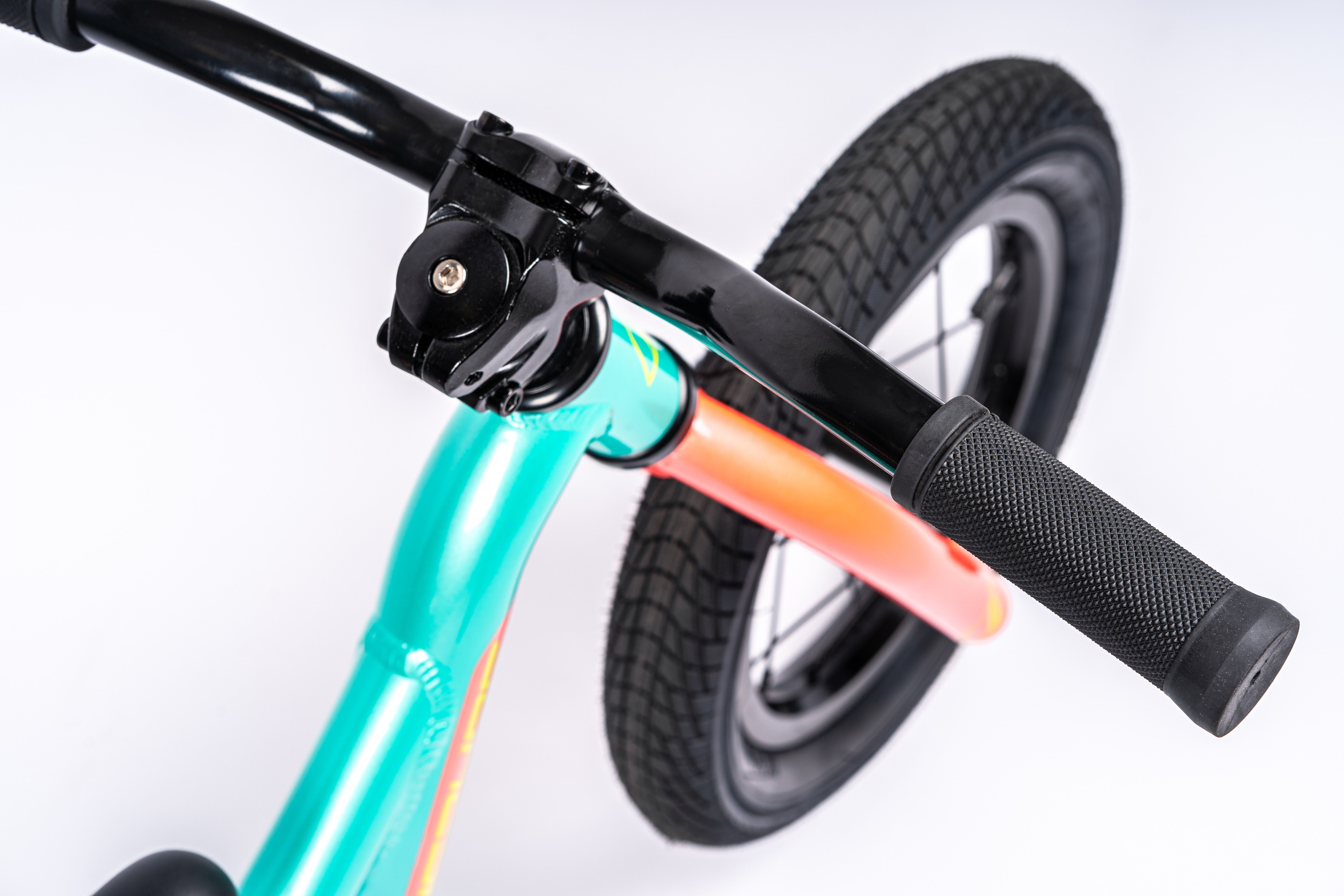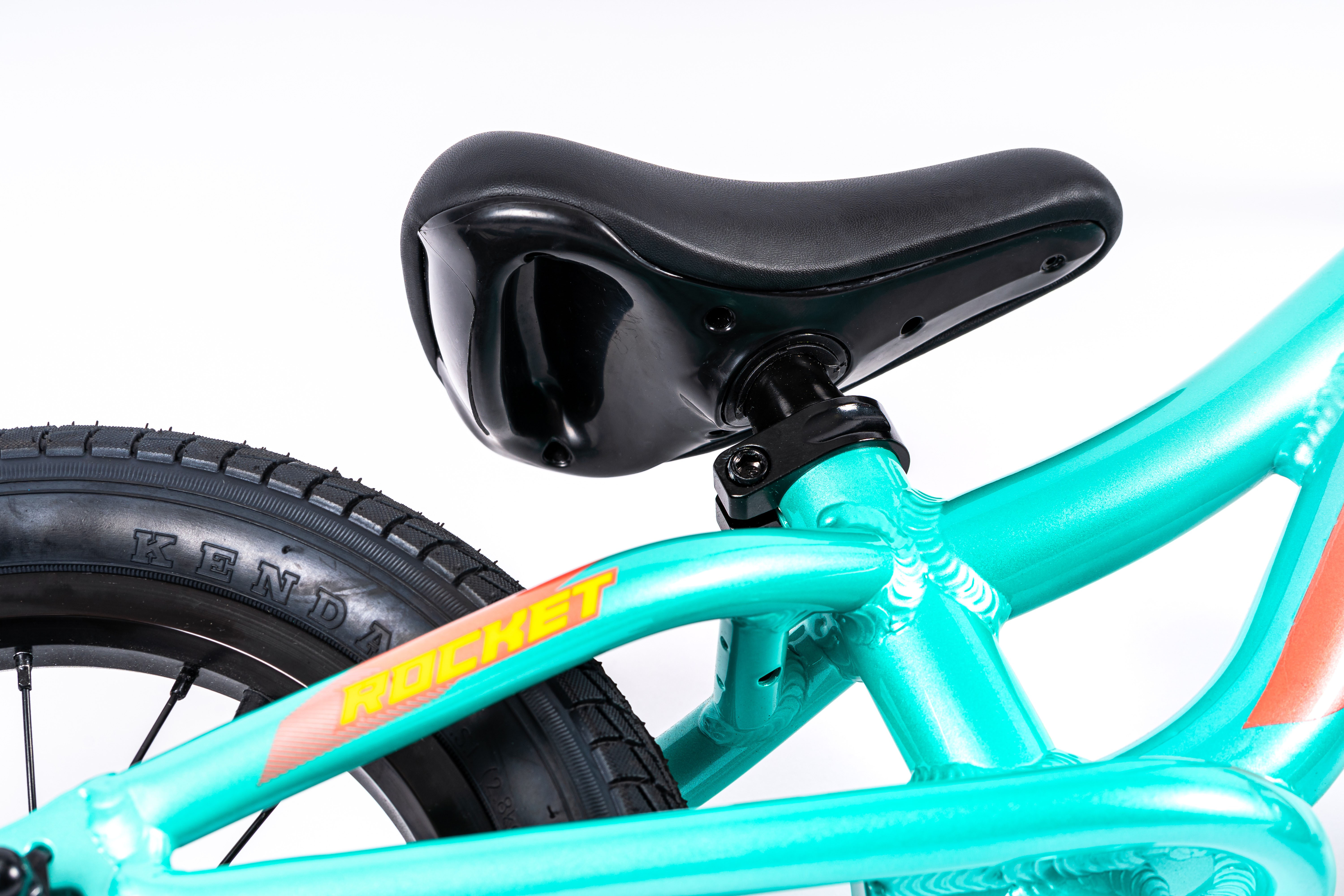 La Rocket est équipée d'une selle confortable intègre une poignée de maintien. Idéale pour aider votre enfant à trouver son équilibre et à modérer son allure, elle vous permettra également de transporter facilement la draisienne. 
Push Bike Inspyre Rocket 2023
PUSH BIKE ROCKET INSPYRE - POLISH RED / WHITE
Inspyre has made a push bike to get an unforgettable first bike for your Child ! If your Child is under 95 cm, you should go for that balance bike. It will be really intuitive and the balance could be really easy to get in no time !
There is a few details that gives the best and safety for your Child. Really light frame with Aluminium 6061-T6 and that geometry frame gives a lot of reactivity. Really responsive bearings and offer a better rolling ! The push bike is perfect for a simple walk outdoor or even more on pumptracks ! Keeping safe with a locker on the bar which cannot turn more than 130° to avoid any hits in their little bellies.
Weight : 4.58kg
IN DETAILS :
Colors : Polish red and white
Frame : Inspyre Rocket Aluminium 6061-T6
Fork : Inspyre Rocket - Hi-Ten - steerer 13"
Headset : External 1" - EC30 | EC30 - Safety angle at 130°
Handlebar : Inspyre Rocket - Hi-Ten 1.15" x 18" - Backsweep : 6" / Upsweep : 2°
Stem : Inspyre - Aluminium Cold Forged - 30mm
Front Hub : Aluminium Hub 16H - 10mm - loose ball bearings
Rear Hub : Aluminium Hub 16H - 10mm - loose ball bearings
Spokes : Hi-Ten 14G
Head Spokes : Hi-Ten 12mm
Front rim : Inspyre - Aluminium 16H
Rear rim : Inspyre - Aluminium 16H
Tires : Kenda 12"
Combo seat : PC Combo 27.2mm with integrated grips
Seat clamp : Aluminium 31.8mm
Grips : Inspyre 100mm Krayton
FRAME

Inspyre Rocket - Aluminium 6061-T6

COLOR

RED & WHITE & BLACK

SEAT POST CLAMP SIZE

31,8mm

FORK

Inspyre Rocket - Hi-Ten - 1"

HANDLEBAR

Inpsyre Rocket - HiTen - 1.15" x 18" - BS : 6° / US : 2°

REAR RIM

Inspyre - Aluminium 16H

FRONT RIM

Inspyre - Aluminium 16H

HEADSET

External Cup (EC)

TIRES

KENDA 12"

WEIGHT

8,81 lbs

RIDER SIZE

Baby Pilot
Kid

BEARINGS TYPE

Unsealed bearings

RIDE LEVEL

Beginner